Degustazione gratuita di 3 vini in bottiglia
1870 Trebbiano
1870 Rosato
Inebrio Rosso
Degustazione completa di tutte le etichette aziendali
Cococciola Spumante Extra Dry
1870 Trebbiano
Ostrea Passerina
Maia Pecorino
1870 Rosato
Inebrio Rosso
Mastro Montepulciano d'Abruzzo
1870 Rosso
Visita in cantina
Tour dei vigneti aziendali
15€
"Fantastikt trevlig vinprovning En liten vingård utanför Chieti som varmt rekommenderas. En stolt men opretentiös vinmakare som bjuder in till en trevlig stund med goda viner över lag. Är ni i omgivningen - åk dit!"
"A gem worth a visit Fantastic place, good wine and an amazing winemaker, who himself will take you through the wines of Cantine Maligni. The tasting room is in the midst of the vines"
"An authentic Italian experience! We popped in at Maligni without appointment and were warmly welcomed by Fabio, his brother and Aramis (the dog :). Such gentle people, we felt as if we were visiting friends... Fabio dedicated a lot of his time to show us his winery, the vines, along with captivating stories on how it all began. It's clear that he has a real passion for what he does. He generously took us through the tasting of the wines he produces. We loved most the Maia / Pecorino (white) and Mastro / Montepulciano (red), very exquisite, velvety wines. Just wish we could have brought home a lot more :). His property is in a beautiful country location and not far from Pescara airport. Absolutely worth the visit and the tasting! Thank you all, we hope to come back some time!"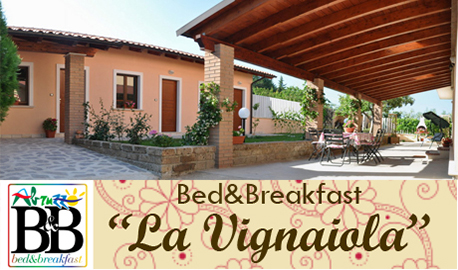 L'idea di correlare l'attività di Bed & Breakfast ci è venuta perché nessuno dovrebbe perdersi la splendida ospitalità abruzzese unita alla vera genuinità delle cose ed a quel tipico senso di naturalezza che si prova facendo una vacanza sulle colline teatine specialmente nei periodi di vendemmia, di raccolta delle olive oppure di raccolta delle ciliegie.Venite a provare tutta la spettacolarità di una terra che sa essere forte e gentile!